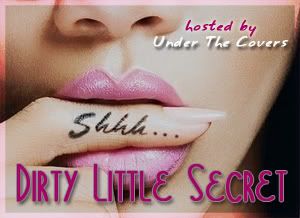 Dirty Little Secret is a weekly meme hosted by Under the Covers. Every Thursday we get to know other bloggers and our readers more intimately by asking them a question hoping to reveal their dirty little secrets. We hope that you will all join us!
"Say you're hosting a Christmas dinner party. Which three fictional characters would you like to invite?"
Well for Christmas, I would want very fun, lively characters at my dinner party! With that said, I'd definitely pick Jacob Black (Twilight series), Rose Hathaway (Vampire Academy series), and Heath Luck (House of Night series). I say Jacob Black because he seems like a really fun guy, who's always smiling and laughing, and he's well... not harsh on the eyes, if you know what I mean. Rose Hathaway only because she is so bluntly hilarious in the VA series and she'd be able to teach me some awesome kill moves, which would kind of ruin the peaceful Christmas mood but *shrugs*. And Heath Luck (Before he died, that is) because he also seems like a really charismatic, upbeat guy who would be cracking jokes the whole entire night! He so didn't deserve to have his neck broken... Darn you, Kalona!
---